High Quality Parts
Many manufacturers struggle to find the high-quality, custom-machined stainless steel components for their advanced systems. They need ones and twos or high-volume production done quickly and expertly. Stainless Machining Technologies specializes in CNC machining of non-cross contaminating and difficult-to-machine materials such as Stainless Steels, Nitronic, Hastelloy, Titanium, and many other Non-Ferrous materials.
SMT fulfills clients' needs for quality machined parts by offering a full range of machining capabilities.
Engineering/Design
Assembly
CNC multi-axis turning
Flat Gasket Cutting
CNC multi-axis milling
Production Sawing
Prototype machining
Single piece machining
High volume production machining
Products and Materials
SMT specializes in these high-precision products:
Stainless Steel Fittings
Tri-Clamps
Ferrules
CIP Nozzles
Housings
Atomizing Nozzles
Adjustable Legs
Flat Gaskets
SMT machines components from these diverse materials:
Stainless Steel
Nitronic
Hastelloy
Titanium
Aluminum
Brass
Plastics
Acetal
Delrin
Teflon
Polycarbonate
Acrylic
Plexiglass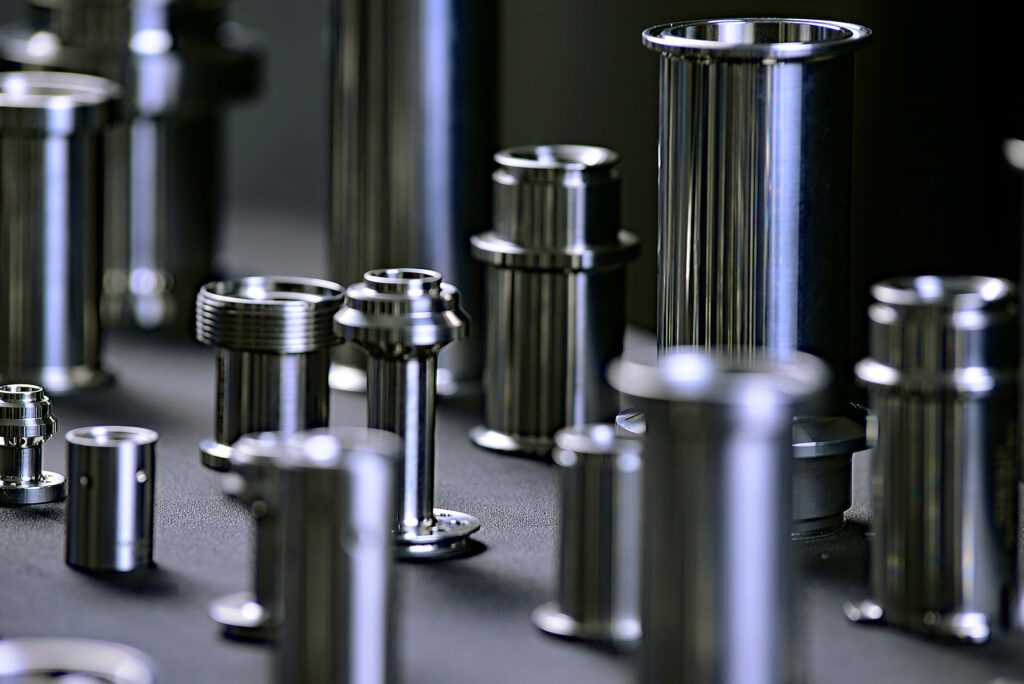 CNC Machining Technology
SMT is equipped with Computer Numerical Control (CNC) machining technology. Exceptional precision and quality, combined with fast turn-around time, make SMT a preferred partner for manufacturers with high standards and tight deadlines.
Components for Harsh Conditions
Additionally, SMT machines components that can withstand high intensities of heat. We also machine components that are used in harsh conditions such as high acidity or acid wash. We meet the challenge of these extreme situations. SMT products offer higher resistance to oxidation, corrosion, fatigue and high pressures.